Computer & Other Funnies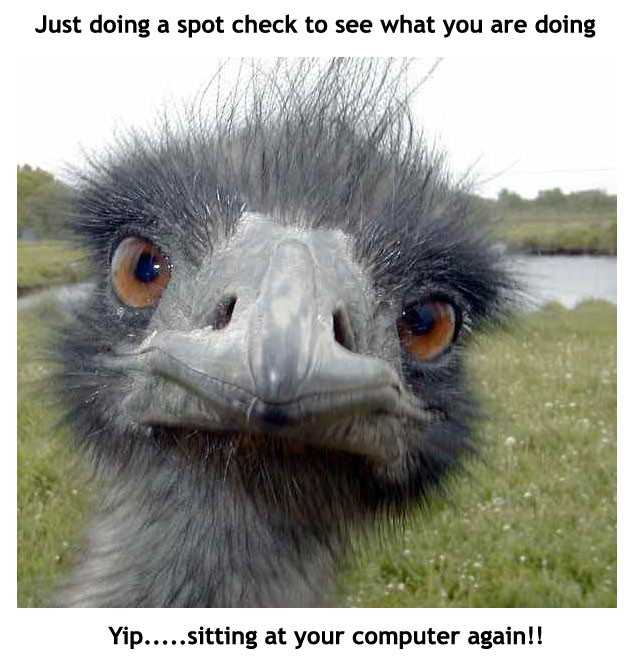 ---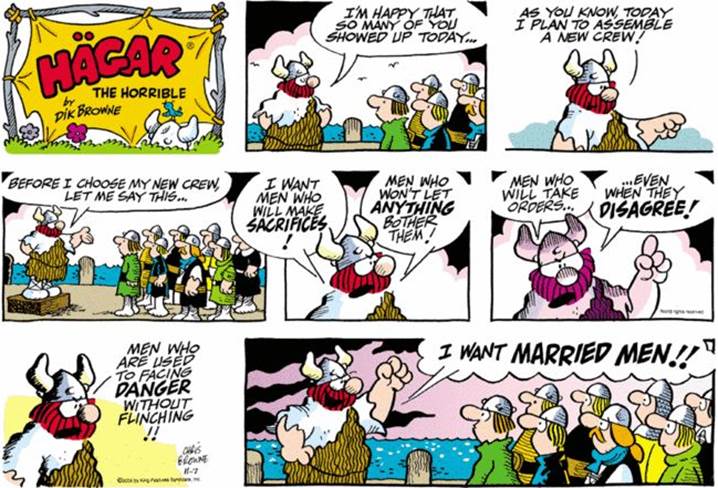 ---
The Pharmacist's Morning...
Arriving home, a husband was met at the door by his sobbing wife.
Tearfully she explained, "It's the Pharmacist, he insulted me this morning.
I had to call multiple times before he would even answer the phone."
Immediately the husband drove downtown to confront the druggist and demand an apology.
Before he could say more than a word or two, the Pharmacist told him,
"Now, just a minute, listen to my side, this morning the alarm failed to go
off, I was late getting up, went without breakfast, hurried out to the
car, realize I had locked the house with both house and car keys inside,
had to break a window to get my keys."
"Driving a little too fast, received a speeding ticket, when three blocks from the
store, had a flat tire."
"When finally arriving at the store, numerous people were waiting for me,
opened the store, started waiting on customers, all that time, phone was constantly
ringing."
"Had to break a roll of nickels against the cash register drawer to make change, they
spilled all over the floor, got down on my hands and knees to pick up
the nickels, the phone was still ringing.
When I came up I cracked my head on the open cash drawer, which made me stagger back
against a showcase with perfume bottles on it, half of them hit the floor and broke."
"Meanwhile, the phone is still ringing, I finally got back to answer it,
it was your wife, she wanted to know how to use a rectal thermometer.
Believe me mister, as God is my witness, all I did was tell her."
---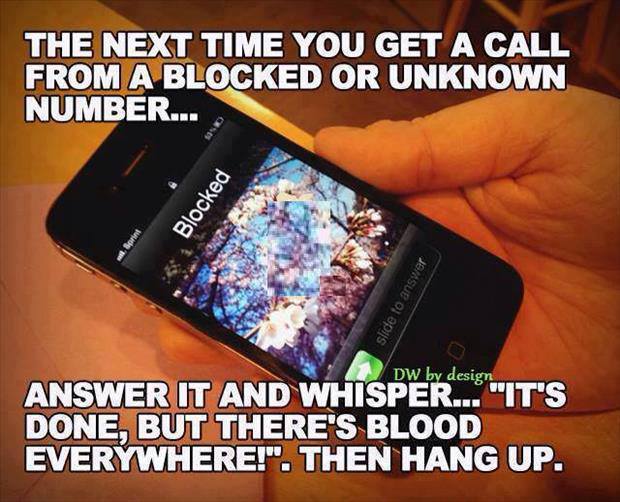 ---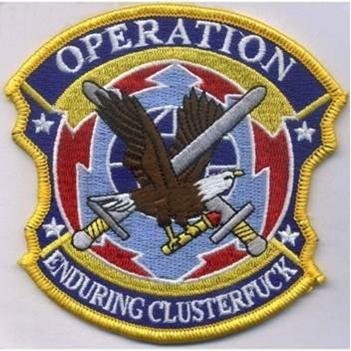 ---
Seniors' bar: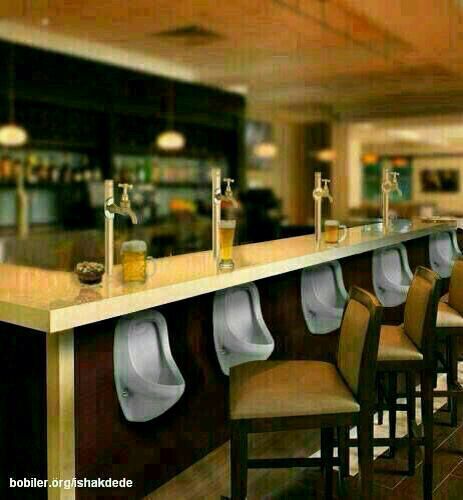 ---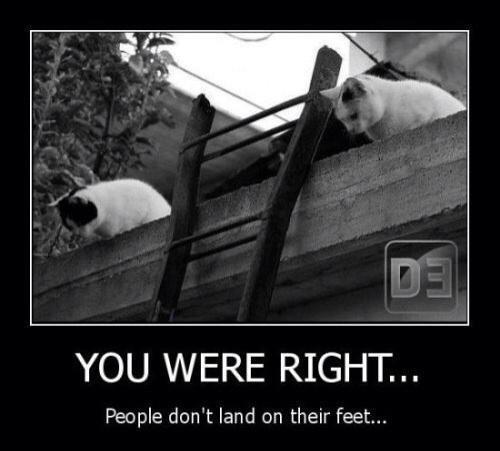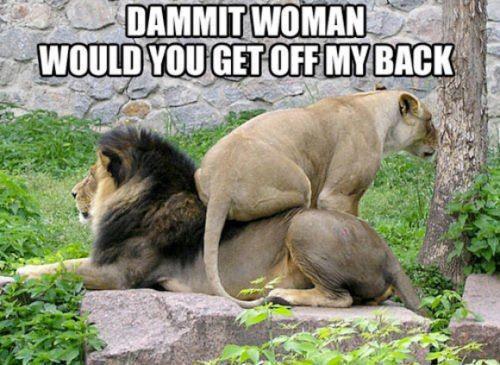 ---
---
Computers ...
... are like women
Computers are Like Women... No one but the Creator understands their internal logic. The native language they use to communicate with other computers is incomprehensible to everyone else. Even your smallest mistakes are stored in long-term memory for later retrieval. As soon as you make a commitment to one, you find yourself spending half your paycheck on accessories for it. You do the same thing for years, and suddenly it's wrong.
... are like men
Computers are Like Men... In order to get their attention, you have to turn them on. They are supposed to help you solve problems, but half the time they are the problem. They have a lot of data but are still clueless. As soon as you commit to one, you realize that, if you had waited a little longer you could have had a better model. They hear what you say, but not what you mean.
---
Subject: Irish priest in TEXAS.

An Irish priest was transferred to Texas----

Father O'Malley rose from his bed one morning. It was a fine spring day in his new west
Texas mission parish. He walked to the window of his bedroom to get a deep breath of
the beautiful day outside. He then noticed there was a jackass lying dead in the middle of
his front lawn. He promptly called the local police station.

The conversation went like this:

"Good morning. This is Sergeant Jones. How might I help you?"

"And the best of the day te yerself. This is Father O'Malley at St. Ann 's Catholic Church.
There's a jackass lying dead in me front lawn and would ye be so kind as to send a couple
o'yer lads to take care of the matter?"

Sergeant Jones, considering himself to be quite a wit and recognizing the foreign accent,
thought he would have a little fun with the good father, replied, "Well now Father, it was always
my impression that you people took care of the last rites!"

There was dead silence on the line for a long moment.......
Father O'Malley then replied: "Aye,'tis certainly true; but we are also obliged to notify the next
of kin first, which is the reason for me call."
---
It's true, it's true!
You really can't fix stupid....
You have to really be a particular kind of stupid to go fishing with a
hand grenade and drop it right next to the boat. This really doesn't get old.
I could watch it for hours.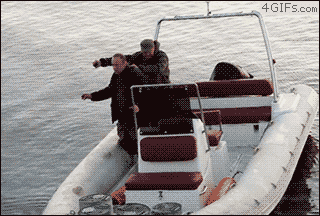 ---
Doggie Hall of Shame (Mike Spier)
---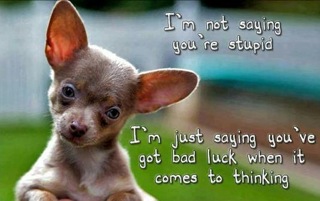 ---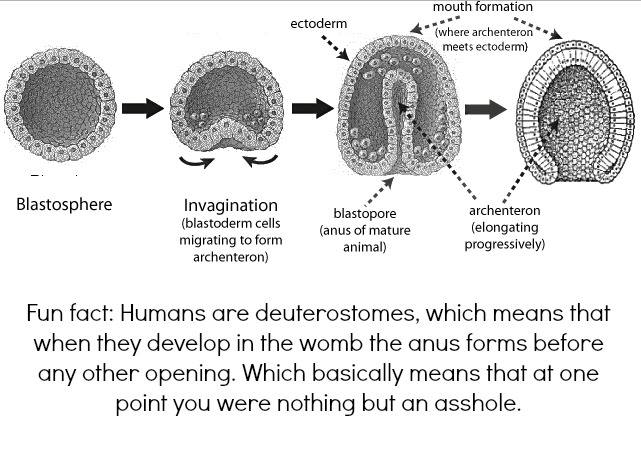 ---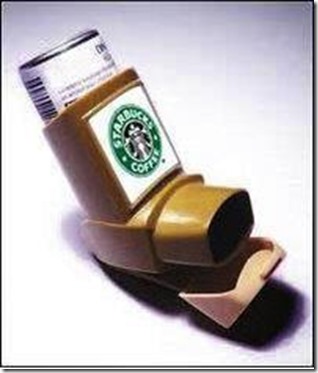 ---
Self-explanatory (from Russ Eggen)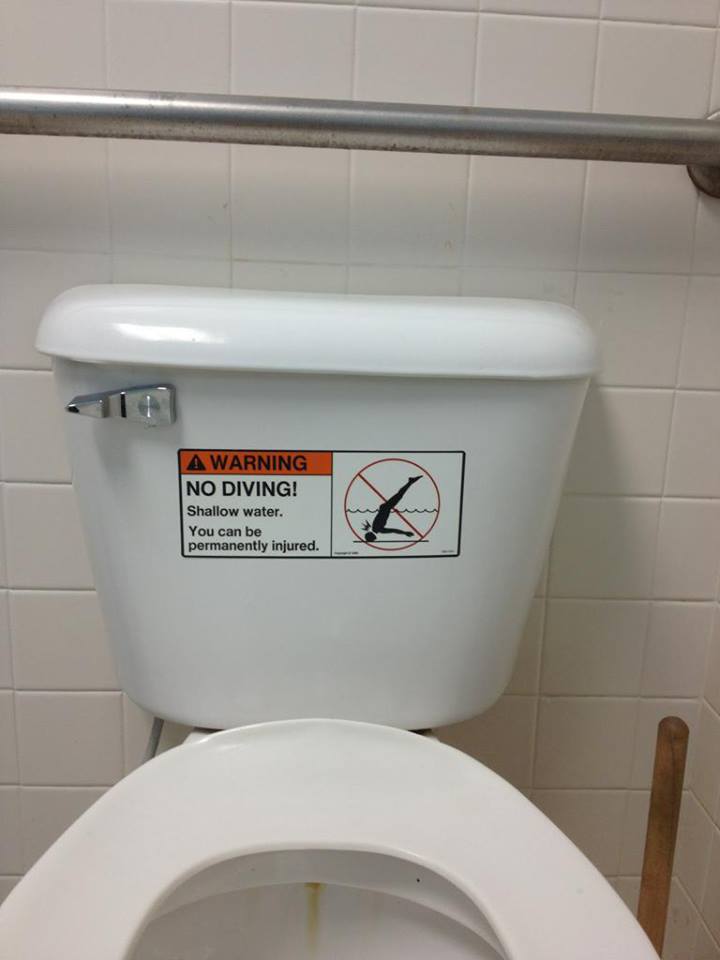 ---
A group of women attended a seminar on how to live in a loving relationship with their husband. The women were asked, "How many of you love your husbands?"
All the women raised their hands. Then they were asked, "When was the last time you told your husband you loved him?"
Some women answered today, some yesterday, some didn't remember. The women were then told to take their cell-phones and send the following text: "I love you, sweetheart."
Then the women were asked to share the responses from their husbands. Replies:

Who is this?


What now? Did you crash the car again?


I don't understand what you mean.


What did you do now?


Don't beat about the bush, just tell me how much you need.


Am I dreaming?


I thought we agreed not to drink during the day.


Your mother is coming to stay?
---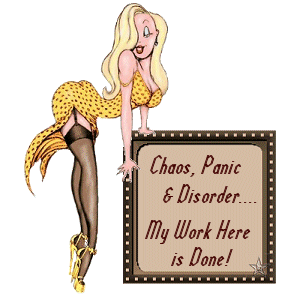 ---
One of those days ....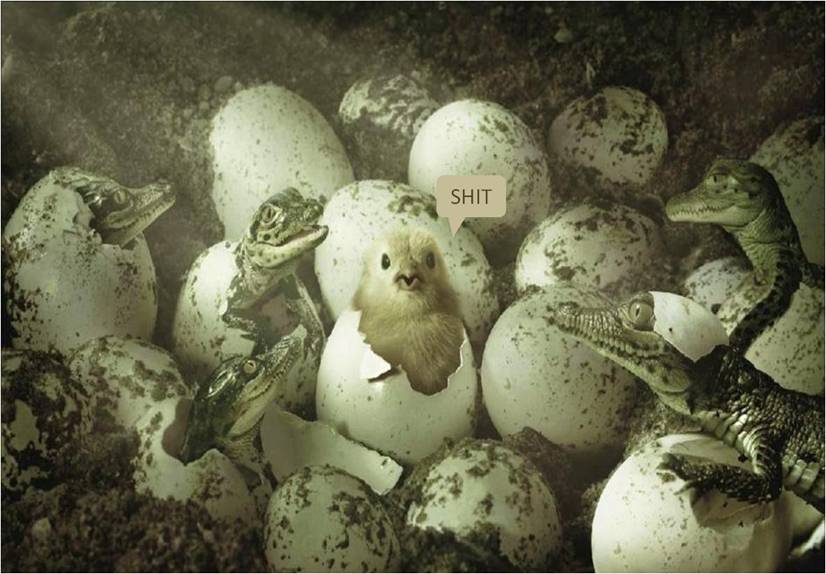 ---
A recent article in the Kentucky Post reported that a woman, one Anne Maynard, has sued St Luke's hospital, saying that after her husband was treated there recently, he had lost all interest in sex.

A hospital spokesman replied, "Mr. Maynard was actually admitted in Ophthalmology - all we did was correct his eyesight."
---
It took decades but the prediction made by Abbot and Costello finally came true!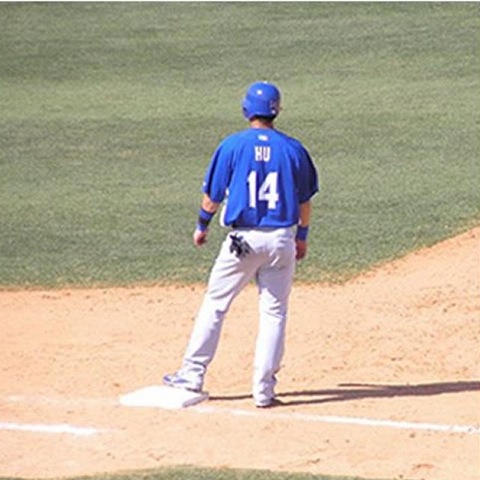 ---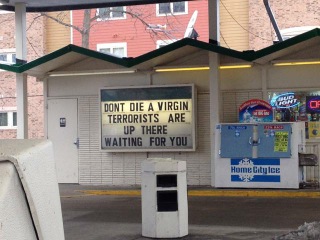 ---
Can you remember your first really difficult decision?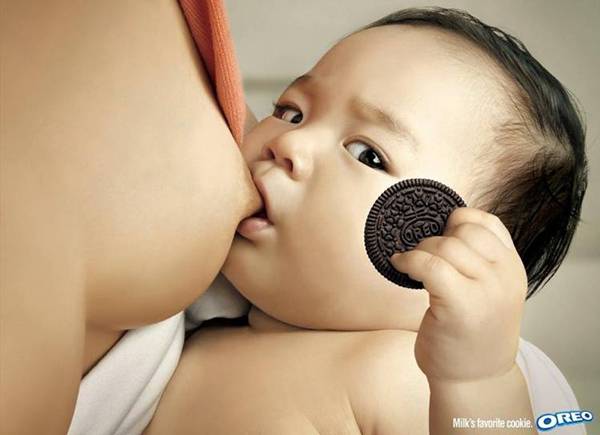 ---
Professor Higgins at the University of Sydney was giving a lecture on 'Involuntary Muscle Contraction' to the first year medical students.
This was not an exciting subject and the professor decided to lighten up the mood.
He pointed to a young woman in the front row and asked, 'Do you know what your asshole is doing while you're having an orgasm?'
She replied, 'Probably golfing with his buddies.'
It took 45 minutes to restore order in the classroom.
---
Magic Sex Sandals

A married couple were on holiday in Jamaica . They were touring around the market-place looking at the goods and such, when they passed a small sandal shop.

From inside they heard the shopkeeper with a Jamaican accent say, 'You foreigners! Come in. Come into my humble shop.'

So the married couple walked in. The Jamaican said to them, 'I 'ave some special sandals I tink you would be interested in. Dey makes you wild at sex.'

Well, the wife was really interested in buying the sandals after what the man claimed, but her husband felt he really didn't need them, being the Sex God that he was.

The husband asked the man, 'How could sandals make you a sex freak?'

The Jamaican replied, 'Just try dem on, Mon.'

Well, the husband, after some badgering from his wife, finally gave in and tried them on.

As soon as he slipped them onto his feet, he got this wild look in his eyes, something his wife hadn't seen before!!

In the blink of an eye, the husband grabbed the Jamaican, bent him over the table, yanked down his pants, ripped down his own pants, and grabbed a firm hold of the Jamaican's thighs.

The Jamaican began screaming: 'You got dem on de wrong feet!'
---
Never Choke in a Restaurant in the South!
Two hillbillies walk into a restaurant. While having a bite to eat, they talk about their moonshine operation.

Suddenly, a woman at a nearby table, who is eating a sandwich, begins to cough. After a minute or so, it becomes apparent that she is in real distress. One of the hillbillies looks at her and says,
'Kin ya swallar?'

The woman shakes her head no.

Then he asks, 'Kin ya breathe?'

The woman begins to turn blue and shakes her head no.

The hillbilly walks over to the woman, lifts up her dress, yanks down her drawers and quickly gives her right butt cheek a lick with his tongue.
The woman is so shocked that she has a violent spasm and the obstruction flies out of her mouth.
As she begins to breathe again, the Hillbilly walks slowly back to his table.

His partner says, 'Ya know, I'd heerd of that there 'Hind Lick Maneuver' but I ain't niver seed nobody do it!'
---
Senior cheer ...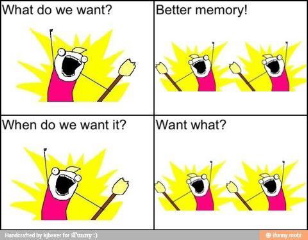 ---
The Newspaper is not dead ....
---
Patience
A State Trooper was patrolling late at night off the main highway. At nearly midnight, he sees a couple in a car, in lovers' lane, with
the interior light brightly glowing. He carefully
approaches the car to get a closer look. Then he sees a young man behind the wheel, reading a computer magazine.

He immediately notices a young woman in the rear seat, filing her fingernails.

Puzzled by this surprising situation, the trooper walks to the car and gently raps on the driver's window. The young man lowers his window. 'Uh, yes, Officer'?

The trooper asks: 'What are you doing?

The young man says: 'Well, Officer, I'm reading a magazine. Pointing towards the young woman in the back seat the trooper says: ' And, her, what is she doing'?

The young man shrugs: 'Sir, I believe she's filing her fingernails.

Now, the trooper is totally confused. A young couple, alone, in a car, at night in a lover's lane and nothing obscene is happening!

The trooper asks: 'What's your age, young man'? The young man says: 'I'm 22, sir'. The trooper asks: ' And her, .... what's her age'?

The young man looks at his watch and replies: 'She'll be 18 in 11 minutes.'
---
ONE FOR ALL THE OLD CODGERS!
There was a family gathering, with all generations around the table.
Mischievous teenagers put a Viagra tablet into Grandpa's drink, and after a while, Grandpa excused himself because he had to go to the bathroom.
When he returned, however, his trousers are wet all over.
'What happened, Grandpa?' asked by his concerned children.
'Well,' he answered, 'I don't really know.
I had to go to the bathroom. So I took it out and started to pee, but then I saw that it wasn't mine, so I put it back!'
---
Thoughts ...
As I hurtled through space, one thought kept crossing my mind - every part of this rocket was supplied by the lowest bidder.
~ John Glenn

When the white missionaries came to Africa they had the Bible and we had the land. They said 'Let us pray.' We closed our eyes. When we opened them we had the Bible and they had the land.
~ Desmond Tutu

America is the only country where a significant proportion of the population believes that professional wrestling is real but the moon landing was faked.
~ David Letterman

After the game, the King and the pawn go into the same box.
~ Italian proverb

Men are like linoleum floors. Lay 'em right and you can walk all over them for thirty years.
~ Betsy Salkind

I've been married to a communist and a fascist, and neither would take out the garbage.
~ Zsa Zsa Gabor

When a man opens a car door for his wife, it's either a new car or a new wife.
~ Prince Philip

Wood burns faster when you have to cut and chop it yourself.
~ Harrison Ford

Lawyers believe a man is innocent until proven broke.
~ Robin Hall

Kill one man and you're a murderer, kill a million and you're a conqueror.
~ Jean Rostand.

Having more money doesn't make you happier. I have 50 million dollars but I'm just as happy as when I had 48 million.
~ Arnold Schwarzenegger.

We are here on earth to do good unto others. What the others are here for, I have no idea.
~ W.H. Auden

If life were fair Elvis would still be alive today and all the impersonators would be dead.
~ Johnny Carson

I don't believe in astrology. I am a Sagittarius and we're very skeptical.
~ Arthur C Clarke

Hollywood must be the only place on earth where you can be fired by a man wearing a Hawaiian shirt and a baseball cap.
~ Steve Martin

Home cooking. Where many a man thinks his wife is.
~ Jimmy Durante

The first piece of luggage on the carousel never belongs to anyone.
~ George Roberts

If God had intended us to fly he would have made it easier to get to the airport
~ Jonathan Winters

I have kleptomania, but when it gets bad, I take something for it.
~ Robert Benchley
---
Just when you think you've seen it all....
---
I Forgot my Glasses..........
Yesterday my daughter again asked why I didn't do something useful with my time. Talking about my "doing something useful" seemed to be her favorite topic of conversation. She was "only thinking of me", and suggested I go down to the senior center and hang out with the guys.
I did this and when I got home last night I decided to teach her a lesson about staying out of my business.
I told her that I had joined a parachute club.
She said, "Are you nuts? You're almost 79 years old and you're going to start jumping out of airplanes?"
I proudly showed her that I even got a membership card.
She said to me, "Good grief, where are your glasses! This is a membership to a Prostitute Club, not a Parachute Club."

"I'm in trouble again, and I don't know what to do ... I signed up for five jumps a week." I told her.
She fainted.
Life as a senior citizen is not getting any easier, but sometimes it can be fun.
---
A small church had a very attractive big busted organist, and her breasts were so large that they bounced and jiggled while she played the organ. Unfortunately, she distracted the congregation considerably.
The very proper church ladies were appalled. They said something had to be done about this or they would have to get another organist.
So, one of the ladies approached her very discreetly about the problem, and told her to mash up some green persimmons and rub them on her nipples and over her breasts, which should cause them to shrink in size, but warned her not to taste any of the green persimmons, because they are so sour they will make your mouth pucker up, and you won't be able to talk properly for awhile.

The voluptuous organist, reluctantly agreed to try it.

The following Sunday morning the minister walked up to the pulpit and said...

Dew to thircumsthanthis bewond my contwol, we will not hab a thermon tewday
---
The Lucky Escape (Why you always let the girl talk first)

After a tiring day, a commuter settled down in her seat and closed her eyes.
As the train rolled out of the station, the guy sitting next to her pulled out his cell phone and started talking in a loud voice: "Hi sweetheart. It's Eric. I'm on the train."
"Yes, I know it's the six-thirty and not the four-thirty, but I had a long meeting."
"No, honey, not with that blonde from the accounts office. It was with the boss."
"No, sweetheart, you're the only one in my life."
"Yes, I'm sure, cross my heart."
Fifteen minutes later, he was still talking loudly.
When the young woman sitting next to him had enough, she leaned over and said into the phone, "Eric, hang up the phone and come back to bed."
Eric doesn't use his cell phone in public any longer.
---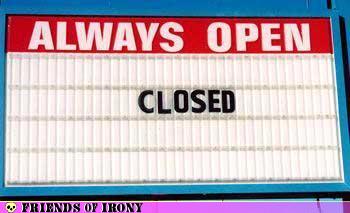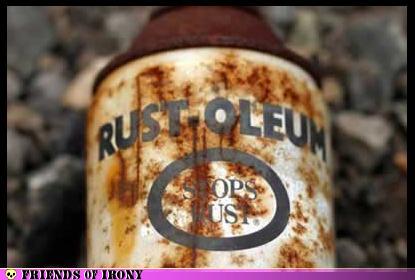 ---
Bear interrupts film shoot in BC (Leroy Schultz)
---
From Michael Lichetnstein's collection: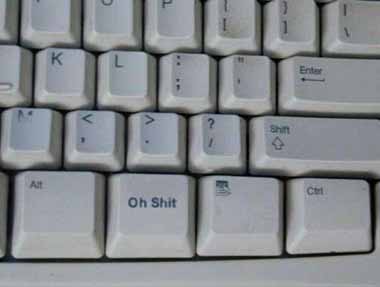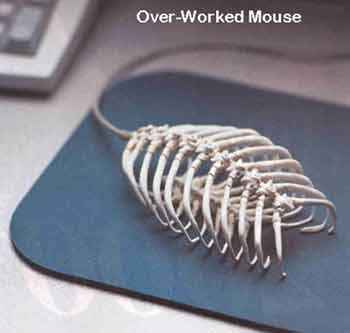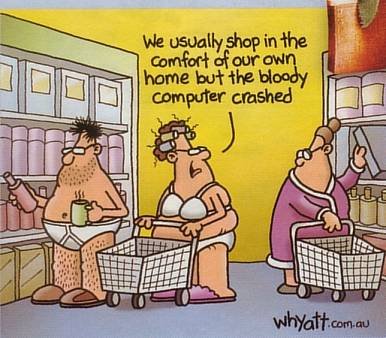 ---
Abbott and Costelo, "Who's on First?"
and Jimmy Falon's redux
---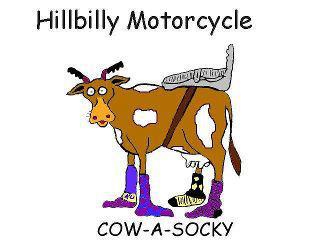 ---
Why I still get the paper (Lorin Kane)
---
Man called Brian

A man walked out to the street and caught a taxi just going by. He
Got into the taxi, and the cabbie said, "Perfect timing. You're just
Like Brian"

Passenger: "Who?"

Cabbie: "Brian Sullivan. He's a guy who did everything right all the
Time. Like my coming along when you needed a cab, things happen like
That to Brian Sullivan, every single time."

Passenger: "There are always a few clouds over everybody."

Cabbie: "Not Brian Sullivan. He was a terrific athlete. He could have
Won the Grand Slam at tennis. He could golf with the pros. He sang like
An opera baritone and danced like a Broadway star and you should have
Heard him play the piano. He was an amazing guy."

Passenger: "Sounds like he was something really special."

Cabbie: "There's more. He had a memory like a computer. He remembered
everybody's birthday. He knew all about wine, which foods to order and
Which fork to eat them with. He could fix anything. Not like me. I
Change a fuse, and the whole street blacks out. But Brian Sullivan, he
Could do everything right."

Passenger: "Wow. Some guy then."

Cabbie: "He always knew the quickest way to go in traffic and avoid
Traffic jams. Not like me, I always seem to get stuck in them. But
Brian, he never made a mistake, and he really knew how to treat a woman
And make her feel good. He would never answer her back even if she was
In the wrong; and his clothing was always immaculate, shoes highly
Polished too. He was the perfect man! He never made a mistake. No one
Could ever measure up to Brian Sullivan."

Passenger: "An amazing fellow. How did you meet him?"

Cabbie: "Well, I never actually met Brian. He died. I'm married to
His F____ing widow!"
---
Scottish Marriage Proposal (R rated)
---
Saying goodbye to mother (from Ron Childs)

We were dressed and ready to go out for the New Years Eve Party. We turned on a night light, turned the answering machine on, covered our pet parakeet and put the cat in the backyard.

We phoned the local cab company and requested a taxi. The taxi arrived and we opened the front door to leave the house.

As we walked out the door, the cat we had put out in the yard, scoots back into the house. We didn't want the cat shut in the house. Because she always tries to eat the bird.

My wife goes on out to the taxi, while I went back inside to get the cat. The cat runs upstairs, with me in hot pursuit. Waiting in the cab, my wife doesn't want the driver to know that the house will be empty for the night. So, she explains to the taxi driver that I will be out soon, 'He's just going upstairs to say Goodbye to my mother.'

A few minutes later, I get into the cab. 'Sorry I took so long,' I said, as we drove away. 'That stupid witch was hiding under the bed. I had to poke her butt with a coat hanger to get her to come out! She tried to take off, so I grabbed her by the neck. Then, I had to wrap her in a blanket to keep her from scratching me. But it worked! I hauled her fat butt downstairs and threw her out into the back yard!'

The cab driver hit a parked car.
---
---
Testimony (from Jeffrey Parker)
Here are six reasons why you should think
before you speak -the last one is great!
Have you ever spoken and wished that
you could immediately take the words back...
Here are the Testimonials of a few people who did....
FIRST TESTIMONY:
I walked into a hair salon with my husband and three
kids in tow and asked loudly,
'How much do you charge for a shampoo and a blow job?'
I turned around and walked back out and never went back
My husband didn't say a word...he knew better.
SECOND TESTIMONY:
I was at the golf store comparing different kinds of golf balls.
I was unhappy with the women's type I had been using.
After browsing for several minutes, I was approached by
one of the good-looking gentlemen who works at the store.
He asked if he could help me.
Without thinking, I looked at him and said,
'I think I like playing with men's balls'

THIRD TESTIMONY:
My sister and I were at the mall and
passed by a store that sold a variety of candy and nuts.
As we were looking at the display case, the boy behind
the counter asked if we needed any help. I replied, '
No, I'm just looking at your nuts.'
My sister started to laugh hysterically.
The boy grinned, and I turned beet-red and walked away.
To this day, my sister has never let me forget.

FOURTH TESTIMONY:
While in line at the bank one afternoon,
my toddler decided to release
some pent-up energy and ran amok.
I was finally able to grab hold of
her after receiving looks of disgust
and annoyance from other patrons.
I told her that if she did not start behaving
'right now' she would be punished.
To my horror, she looked me in the eye and said
in a voice just as threatening,
'If you don't let me go right now,
I will tell Grandma that I saw you
kissing Daddy's pee-pee last night!'
The silence was deafening after this enlightening
exchange. Even the tellers stopped what they were doing.
I mustered up the last of my dignity and walked
out of the bank with my daughter in tow.
The last thing I heard when the door closed behind me, were
screams of laughter.
FIFTH TESTIMONY:
Have you ever asked your child a question too many times?
My three-year-old son had a lot of problems with potty training
and I was on him constantly. One day we stopped at Taco Bell
for a quick lunch, in between errands It was very busy,
with a full dining room. While enjoying my taco,
I smelled something funny, so of course I checked
my seven-month-old daughter, she was clean.
Then I realized that Danny had not asked to go potty
in a while. I asked him if he needed to go,
and he said 'No' .. I kept thinking
'Oh Lord, that child has had an accident, and
I don't have any clothes with me.' Then I said,
'Danny, are you SURE you didn't have an accident?'
'No,' he replied.
I just KNEW that he must have had an accident,
because the smell was getting worse.
Soooooo, I asked one more time,